What are Search Engine Marketing Services?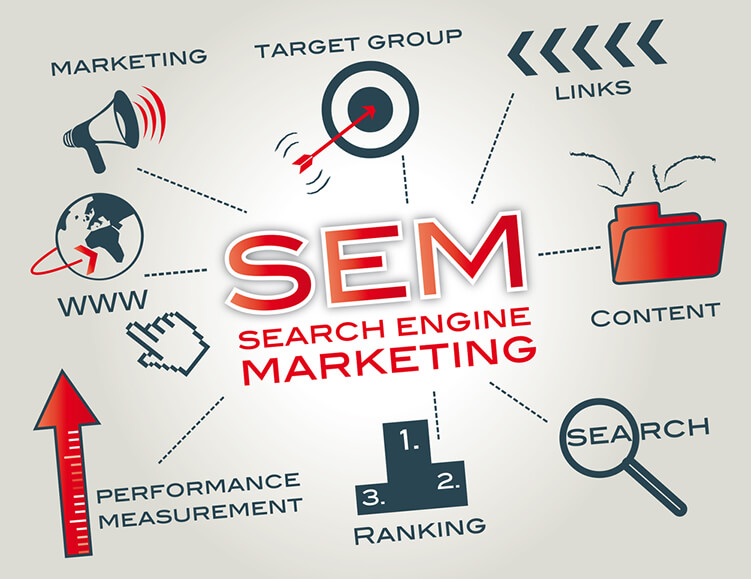 Search Engine Marketing Services typically include organic Searh Engine Optimization (SEO),  Pay-Per-Click (PPC) and Social Media Marketing (SMM) online advertising aimed at getting your message on the first page of Search Engine Results Pages (SERPs). SEM services have gained in poplularity with the growth in the numbers of consumers who use poplular Search Engines (Google, Bing, Yahoo etc.) before making both online and offline purchases.
Search Engine Marketing Services catch the attention of consumers searching the web for the products and services your business offers, exactly when the consumer needs it.  In an age where 81% of consumers find the products they need through popular search engines, and 91% of those consumers choose businesses located on the front page, there's never been a more important time for businesses to invest in SEM services.
When it comes to sustaining growth for your company, business owners know they have to implement the most effective current marketing strategies. With the highest ROI of any Marketing Strategy, SEM is the most cost-effective and reliable strategy to increase sales revenue. By placing your message on the front page of the search engine query results or in front of a targeted audience in a social media feed, your business has the best chance to generate valuable sales leads.